Through clear zoning, we have created a one-way flow for processes from ingredient in-shipping to weighing, mixing, filling, packaging, and product shipping.
We have prepared an environment, equipment, and systems that are compliant with cosmetics good manufacturing practices (GMP), in order to provide safe, worry-free, high-quality products.
Aiming for the ideal plant (Introduction to facilities)
We place product quality first, and strive to enhance our facilities to assure safety and peace of mind for customers.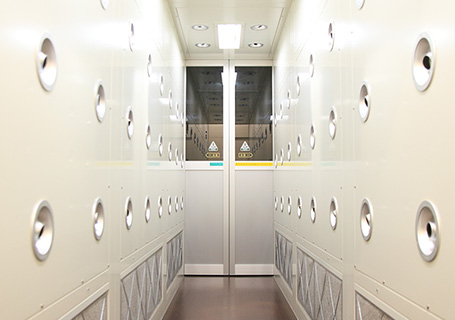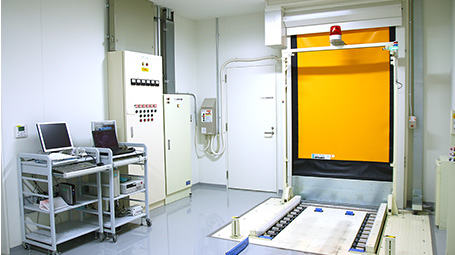 We zone areas into three levels matched to work processes: general area, pre-clean area, and clean area. To produce high-quality products in a sanitary environment, persons entering the clean area don secondary wear and pass through an air shower, while a dry floor also prevents the growth of bacteria.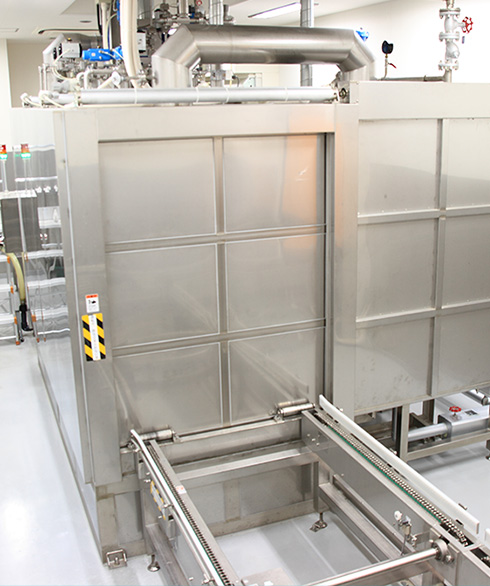 We handle processes from cleaning to drying using automated container washing machines linked to the automated high-rise bulk tank warehouse. This eliminates irregularities in cleaning due to workers, assuring hygiene and peace of mind.
Our company's facilities
We are also particular about equipment for processes from manufacturing to shipping, to achieve stable provision of high-quality products that meet customers' needs.
Automated high-rise warehouse
Within our plant are three automated high-rise warehouses linked to our systems: the automated ingredients warehouse, automated bulk product warehouse, and automated product and materials warehouse. For all items stored in these, entry and exit are managed using bar codes.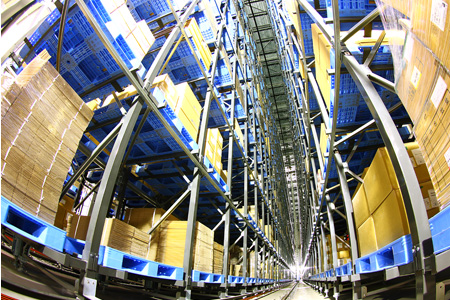 Other equipment
Our plant has reverse osmosis water manufacturing equipment, used in all bulk product manufacturing. In producing hair coloring agents, one of our strengths, we make efforts to ensure quality and peace of mind through an automated supply system for necessary hydrogen peroxide and a liquid nitrogen-based nitrogen gas supply.